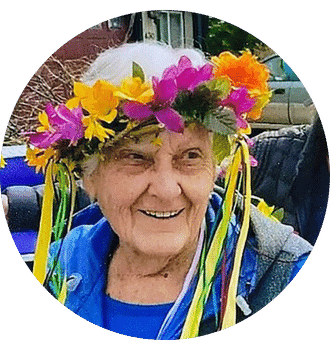 Loie passed away on July 22, 2022 surrounded by her family in Sandpoint.  She was born in 1930 in Toledo, Oregon and married her husband James in 1951.
After being a stay-at-home mom she got a job at Tektronix in the 1960s and worked as a circuit board designer and helped with the circuit board that measured the distance between the earth and the moon at NASA.   
In the 1970's Loie began her passion for gardening. After moving to Sandpoint in 1996 she became a Master Gardener. She was immersed in the gardening of Bonner County, offering tours, advice, and talks about her experience with gardening.  
Loie gave the gift to encourage others to live well, be an inspiration to others, and be true to yourself. Loie will be missed by her family and friends. She was an Emeritus member.
BCGA member Barbara Denny passed away from cancer in July, 2022. She completed the membership class in 2018. Barbara and her husband moved to Olympia in 2021 to be closer to their son and daughter during treatment.
Barbara loved science and taught AP Science classes. She was a kind, soft spoken gardener, always wanting to learn more. She had a ready smile, bubbly personality, and a can-do attitude about everything. 
She will be missed.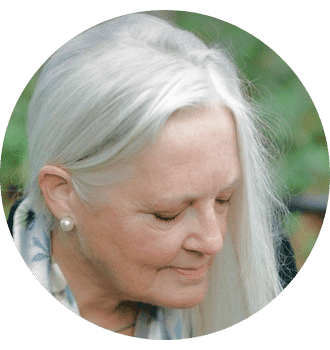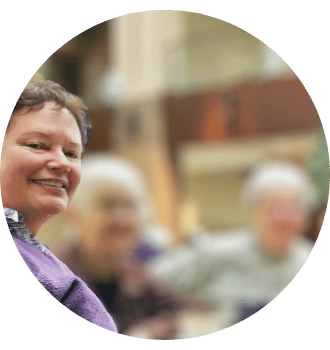 Christine Marie McIntosh passed away on August 23, 2017. She became a Master Gardener in 2006.
Valle Joy Novak, Daily Bee columnist and Master Gardner regretfully passed away on Saturday, March 4, 2023 in Sandpoint Idaho, one day shy of her 93rd birthday.
Valle was an Emeritus member of the BCGA. She was instrumental in forming the Master Gardener group along with Lois Wyeth and several others. She was a lovely woman with a talent for writing — she wrote a column for the Bonner Bee for many years — a mixture of gardening knowledge and wonderful recipes.
She was a great supporter of the BCGA and will be missed by many.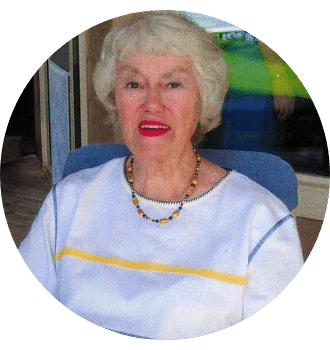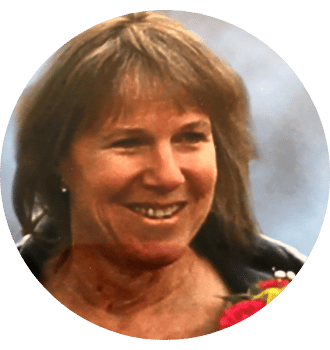 Janet W. Wilfert was born on April 20, 1954 and passed away on Thursday, August 13, 2015.
She graduated from Moscow High School, and then from the University of Idaho, where she earned her teaching degree.
Jan became a Master Gardener in 2010 and served as BCGA President from 2012-2014. She is survived by her husband Rick.
Ann was a woman with true grit and I do not say that lightly. I have never known a woman as strong as Ann Wimberley. She was also very kind, smart and funny. A retired doctor of internal medicine. A tireless worker at whatever she decided to devote her time to, she was always ready for a party or a good time. A true friend for both the good times and the bad times.
Ann wanted to have a garden, and not just any garden, she wanted an extensive garden with raised beds, herb gardens, a pond, a fountain, a greenhouse, a vegetable garden… You name it, she planted it. She and I both shared a passion for gardening and one year both of our gardens were honored to be chosen as one of the gardens on the annual Bonner County Garden Tour.
Neil and Ann wanted to go hiking, learn about mushrooms and mushroom hunting and camping. They were interested in not only the history of our area. (Ice Age Floods, David Thompson, etc.) but also the native flora and fauna. This resulted in Ann and I both took the Master Naturalist Course one summer. Ann also completed the Master Gardeners course . We became members of the Ice Age Floods Institute and supporters of Scotchman Peaks, the Bonner County History Museum and avid readers of all history concerning the explorer David Thompson.
Ann and her husband, Neil were major supporters of the Scotchman Peak Wilderness organization and members of the Monday Hikers group.
Ann was always ready for an adventure and her friends will forever cherish the good times they shared together. In late November, Ann was done fighting her battle with cancer.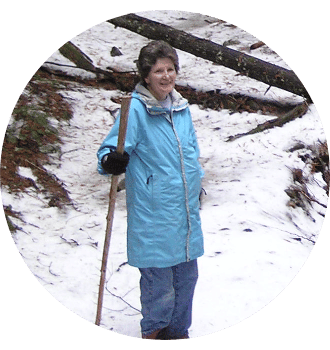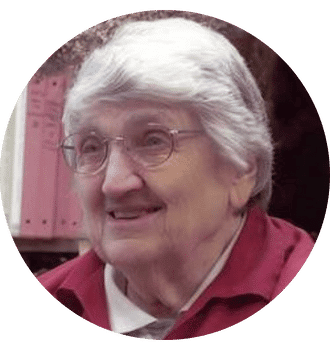 Lois passed away on July 21, 2011. She was an Emeritus member of BCGA and gave classes on herbs both for the association and at her home.
Lois began gardening on small farm on Rapid Lightning Creek she called "The Peaceable Kingdom." She developed raised bed gardens to produce bountiful harvests of organic vegetables in a small space. Eventually, she saw the need for a place where gardeners and small farmers could sell their produce, and she established the Sandpoint Farmers Market. She also sold her herbs from a shop on the Cedar Street Bridge, and later built a log cabin in her gardens where she could do both growing and selling.
Lois became a Master Gardener and was instrumental in getting an organic gardening section added to the course. Her interest in growing things led her to found the Kinnikinick Chapter of the Idaho Native Plants Society, later to become the Kinnikinick Native Plants Society. Her suggestion to develop a native plant arboretum was quickly adopted, and the outstanding facility in Lakeview Park was dedicated in her honor. In recognition of her contributions to the community, Lois was chosen to be a Woman Of Wisdom in 2001.